AU0031,AU0032 luminaire is made of 4 main parts:
THE TOP COVER RING is made of stainless steel;
THE BODY is made of die-casted aluminium;
THE WATERPROOF CASE is made of NYLON.
THE OPTICAL SYSTEM It comprises a pure refined aluminium reflector,stamped out in one piece and polished which is attached to the frame.
Painted by polyester powder,color on request.
PROTECTION DEGREE:
Optaical block IP67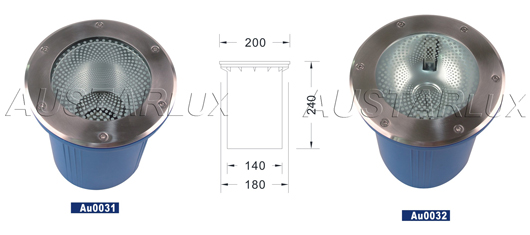 Product Tags
---
AU0031 Related Video: